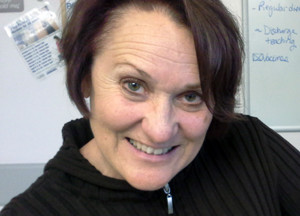 Gail Diane McGann
Gymnastics Coach
Gail was a High School Gymnastics Competitor for Otter Valley Union High School from 1966-1970 where she competed on Vault, Beam, Tumbling and Trampoline (there were 6 women's events at that time with Uneven bars and Floor Exercise)
She received her first Judges Rating in 1973 and became a National Judge in 1978 and as the ratings changed became an Elite Judge in 1993.  She has judged the Nastia Luiken Cup, and many Junior Olympic National Championships as well as NCAA National Championships.  She has been an auxiliary judge for the Visa Cup and the American Cup.
Gail has taught gymnastics at Chippengym, Northern Lights, Four Suns, Head Over Heels and now with Cobra.  She has the PDP1 and II, KAT, U100 and U101 Certifications.  She is also a Risk and Safety Management Instructor for USA Gymnastics.
Gail is the State Judging Director for Vermont, a State Governing Board Member for USA-Vermont Gymnastics as the Technical Chair and a National Governing Board Member for NAWGJ.
Other than gymnastics, she enjoys her two children, Erin, who lives in Fairfax, Va. and son John who resides in Poultney with his wife Heather and three grandchildren: Robby, Arabella and Reilly.  Gail was involved with horses for most of her life and misses horseback riding but helps take care of her neighbors horse and sheep when they leave town.  Riding her motorcycle and seeing all the wonders of Vermont for three seasons and skiing in the winter are high on her list of "leisurely" activities along with swimming, gardening, hiking, sewing, singing and just about anything you think of, she enjoys.  Zip lining is a favorite but has only bungee jumped once and that was clearly enough.