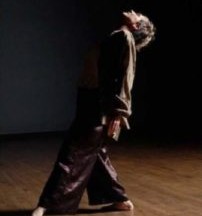 Erika Schmidt
Dance Instructor
Erika Schmidt offers 30 years experience as a teacher, choreographer and performer of
theatrical dance. She is artistic director for Vital Spark North and DanceFest Vermont!
Erika is certified through the advanced level in the Cecchetti Ballet Method. She is thrilled to be
working with the girls of COBRA TEAM BALLET on the core foundations of dance.
Erika's class with TEAM BALLET focuses on developing essential qualities vital to the
gymnast ; alignment, core strength, flexibility, balance, coordination and poise.
Erika's modern dance class (1st and 3rd Sundays Feb. – May) is about our physicality,
movement and dancing. The warm-up is straightforward and simple, readying our bodies and
minds with an emphasis on alignment, physical clarity. Through phrase work and improvisation
we hone our skills, apply our knowledge, and deepen the understanding, intuition and
intelligence in our bodies as we arrive at dancing together.