Girls Competitive Team

 2018 – 2019
For Meet Schedule click here, please check our Calendar as well! We do update it regularly!
Call 772-7011 or email cobravt@me.com for info!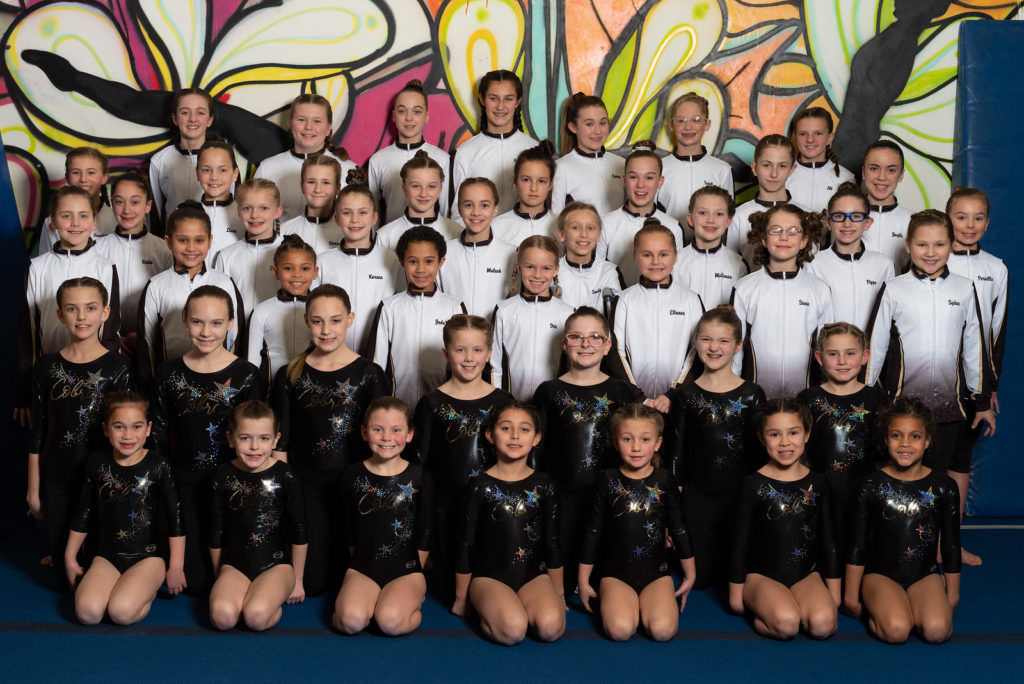 Photo Credit: David Carmen
2018-19 marks our seventh year with a competitive team here at Cobra!  This year we are hosting an Xcel Team with Bronze, Silver and Gold and Platinum levels as well as a Junior Olympic Team with Levels 6 and 7.  The 45-member team travels throughout Vermont and New England from November through May competing in sanctioned USA Gymnastics Meets. They compete all four Olympic Events including Vault, Bars, Balance Beam and Floor Exercise.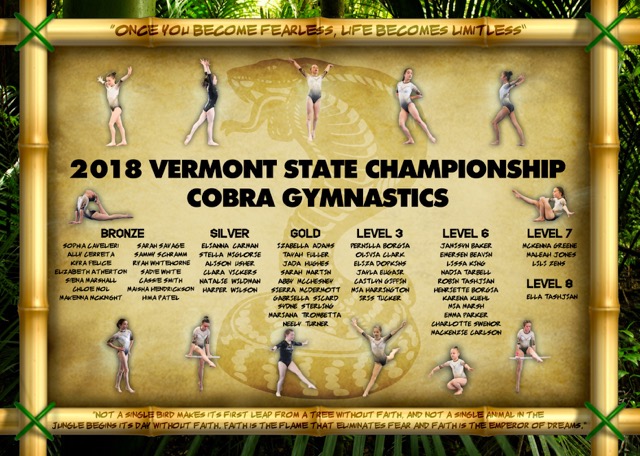 The head coach of the team is the Cobra owner, Shelby Collett.  She is supported fully by her amazing assistant coaches including Gail McGann, Topsy King, Lori Bullett, Bonnie Watson and Zachary Pollicino.
Our girls team resonates qualities of compassion, dedication and diligence and as a result we have found success in both our team and individual accomplishments.